A speech therapist Thesis: dialog between a young adult with Down Syndrome and an "ordinary" young adult
Date of post : 01/08/2015 11:48:48
Camille Peyronne and Emilie Pierre devoted their speech therapist's thesis to the study of communication between young adults with Down Syndrome (DS) and "ordinary" people of the same age.
They conducted this work within the ComEns project, in collaboration with Marion Dohen and Amélie Rochet-Capellan, the ARIST association and the ISTR of the Claude Bernard University in Lyon. The thesis was defended on June 25th, 2015 and is titled: Etude des composantes interactives multimodales de la conversation entre 5 jeunes adultes avec trisomie 21 et leurs interlocuteurs ordinaires (Study of the multimodal interactive components in the conversation of 5 young adults with Down Syndrome and their "ordinary" interlocutors).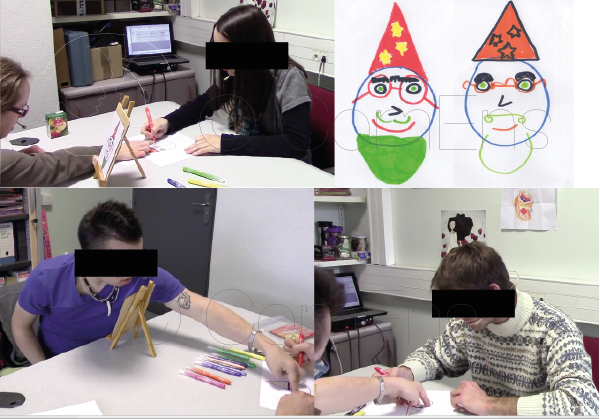 The study consisted in recording 5 dyads during two one hour sessions with video cameras and microphones. During each session, the two people freely talked for approximately 10 minutes and then participated in collaborative games together, such as drawing a picture.
We then analyzed the speech and gestures of the two people, based on the recordings.
The methods and results of this work will soon be published…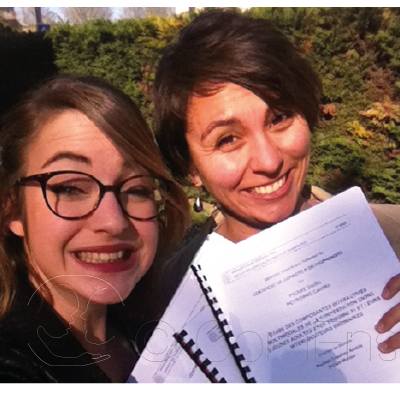 Keywords :
Linked comments
Information
Pas d'info perso